Sales Department
Here at Edge Construction Supply we focus on solutions-based selling. Via a deep well of product knowledge, proven expertise, and ongoing employee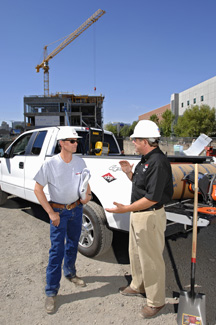 training, Edge approaches each customer's needs as a problem that needs to be solved rather than a sale that needs to be made.
We offer a vast selection of products and services for the construction and industrial markets. In addition to offering top quality products, Edge's dedicated sales force also provides our customers with expertise in all areas of our products' function and safe operation.
We offer training in several areas to help our customers work safely, save time, and solve problems. Contact a sales representative for information or to schedule training on topics such as fire-stopping, engineered systems, power tool safety, ladder safety, fall protection, dust containment, meeting cracked concrete specifications and much more. 509-535-9841.
Edge is always looking to expand our services to our valued customer. Whether you are interested in stocking a conex box, maintaining an electronic inventory list, receiving a material takeoff from plans/specifications, or talking to an experienced sales representative, Edge is the solution place for you. Contact us to see for yourself how we are on the cutting Edge in serving our customers.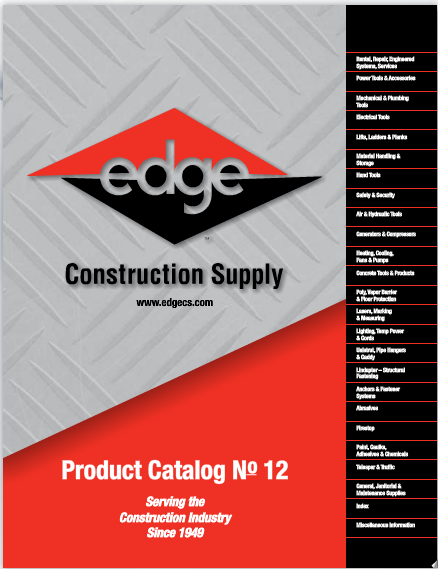 New 12th Edition Sign up for a
Digital Catalog Company Line of Credit

Catalog 12 pdf version